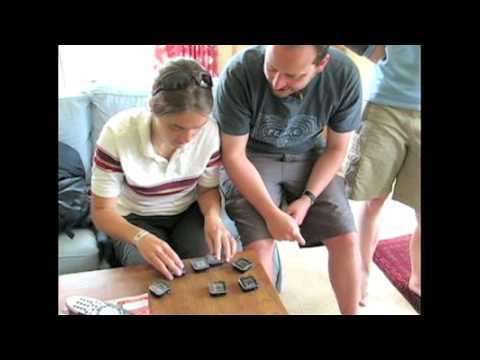 [1]
Sono una cosa fantastica!
Ma cosa sono?!?
Siftables are cookie-sized computers with motion sensing, neighbor detection, graphical display, and wireless communication. They act in concert to form a single interface: users physically manipulate them – piling, grouping, sorting – to interact with digital information and media. Siftables provides a new platform on which to implement tangible, visual and mobile applications.
In parole povere sono mattoncini 'intelligenti' !! (ma anche molto molto di più..  informazioni sul sito dedicato siftables.com [2])
Ho visto il filmato e me ne sono innamorato. Non vedo l'ora che li commercializzino (ovviamente on-line)!!
Nell'attesa ho aggiunto il blog della Taco Lab [3] nel mio aggregatore feed!